Is Wood Flooring Good or Bad for the Environment?
Managed Forests Maintain Tree Numbers
When a forest is certified by the FSC part of the certification means that for every tree felled a new one is planted. This will be a young tree (a few months old), not a seed. This is a very good reason to avoid cheaper imports from the Far East: unless you can be sure of the supply chain, your wood has most likely not come from a managed forest and is therefore contributing to deforestation.
Wood is Stored CO2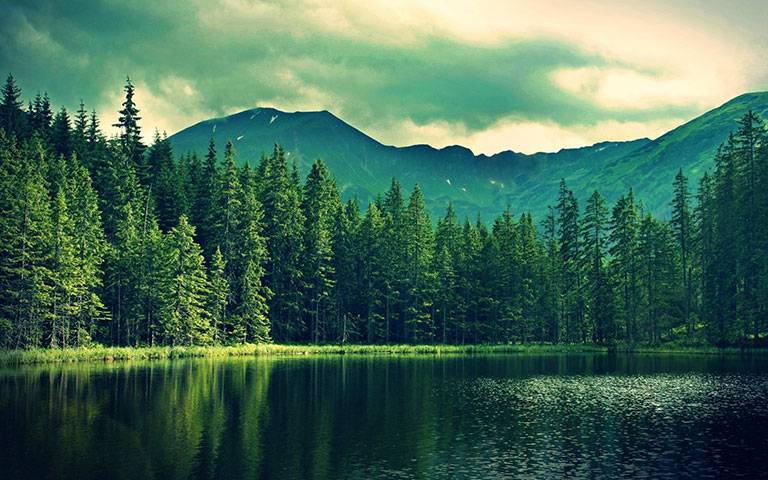 Throughout their lives, trees 'breathe in' CO2 (Carbon Dioxide) and store it. Over the course of its life, a large tree can trap and store hundreds of kilograms of CO2. When it is chopped down, if its wood is burnt this then releases all that CO2 back into the atmosphere. However using the wood keeps that stored CO2 inside the wood.
Over the plank, board or block manufacturing processes that our different suppliers use, on average about 70% of the wood ends up as a finished floorboard. The other 30% is lost through cutting and shaping the wood; however it doesn't go unused. Shavings and sawdust are, more often than not, sold in pet stores as bedding for small animals. Eventually it will end up as a waste product, but not a harmful one.
What About Packaging?
Woodcraft do not use boxes for our wood flooring. Instead it is taped together, so less rubbish is produced from each order.
What About Endangered Species?
We can source Wenge if a customer asks. However this is an endangered species, so we would usually prefer to work with Oak (which can be made to look remarkably like Wenge – read about custom finishing options here).
Are Your Finishes Environmentally Friendly?
We use Osmo, Blanchon and Bona products to achieve our colour finishes and to protect and preserve our wooden floors. Osmo use only sunflower, soya, linseed and thistle to make its oils, and only carnauba and candelilla to make its waxes – no solvents are involved. Blanchon products meet the EU EcoLabel voluntary standard (this is a free and independent scheme, read more about it here). Bona's hard wax oils are all environmentally friendly, with VOC (Volatile Organic Compound) levels significantly under the recommended amount.
Contact us

0208 616 0575

Unit 17
Stirling Industrial Estate
Stirling Way
Hertfordshire
WD6 2BT

Showroom is Open
Monday to Saturday
9am to 6pm