American Black Walnut
Grade : Prime or Rustic
An engineered American black Walnut creates a beautiful floor choice in the perfect setting with walnut fittings and details in the master bedroom. We create bespoke wood flooring to suit all our client's needs.
Find out more about our Custom Finishes.
OUR GUARANTEES: 25 years on engineered planks find out more.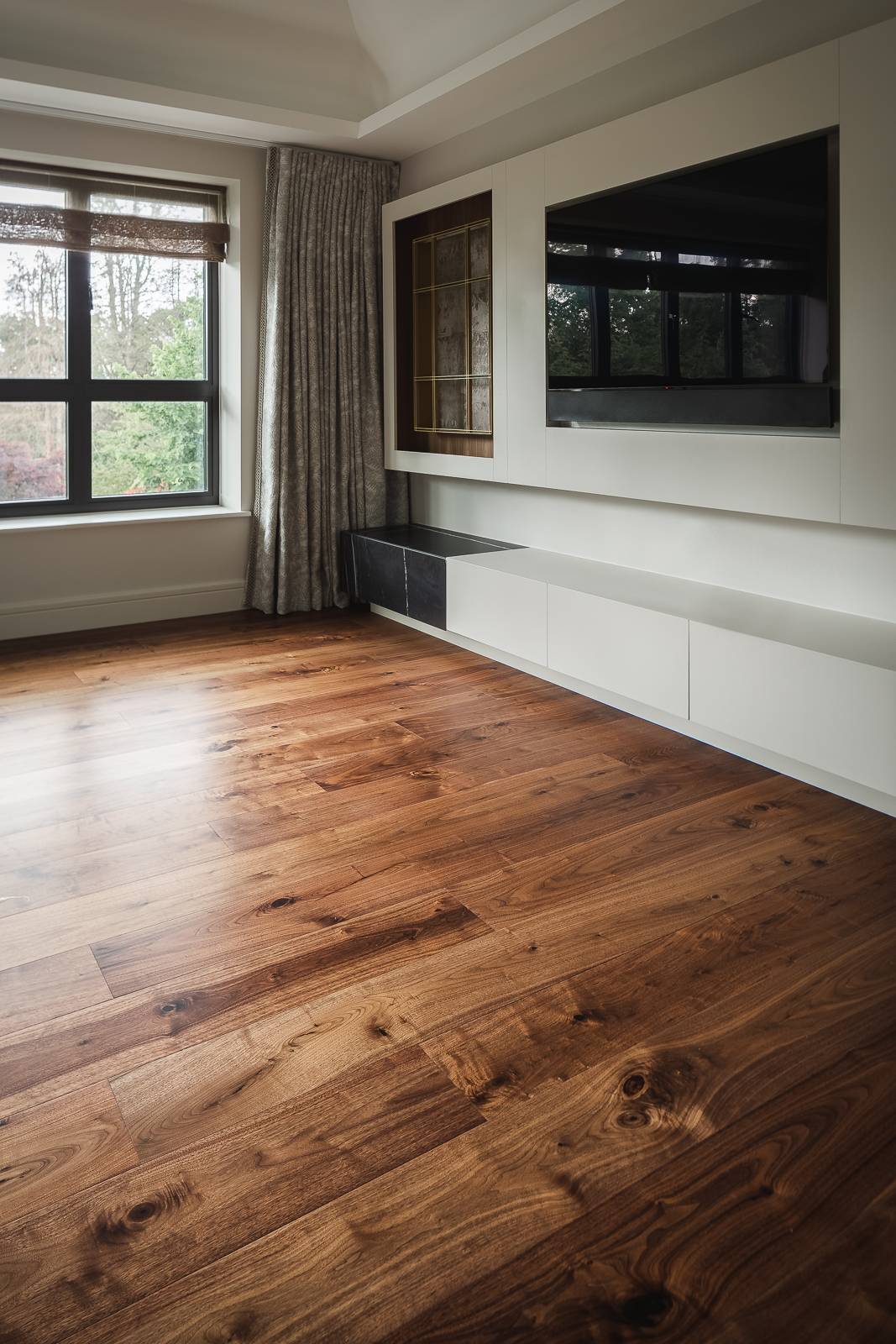 Available Product Samples