Unique Brass Strip
Grade : Prime or Rustic
We provided a complete bespoke wood flooring solution for our client where we installed planks in the centre of the room and surrounded the main floor with a herringbone border including the insertion of a brass strip to provide a unique contrast. The oak has been stained very dark yet a rich colour in all light settings.
Find out more about our Custom Finishes.
OUR GUARANTEES: 25 years on engineered planks find out more.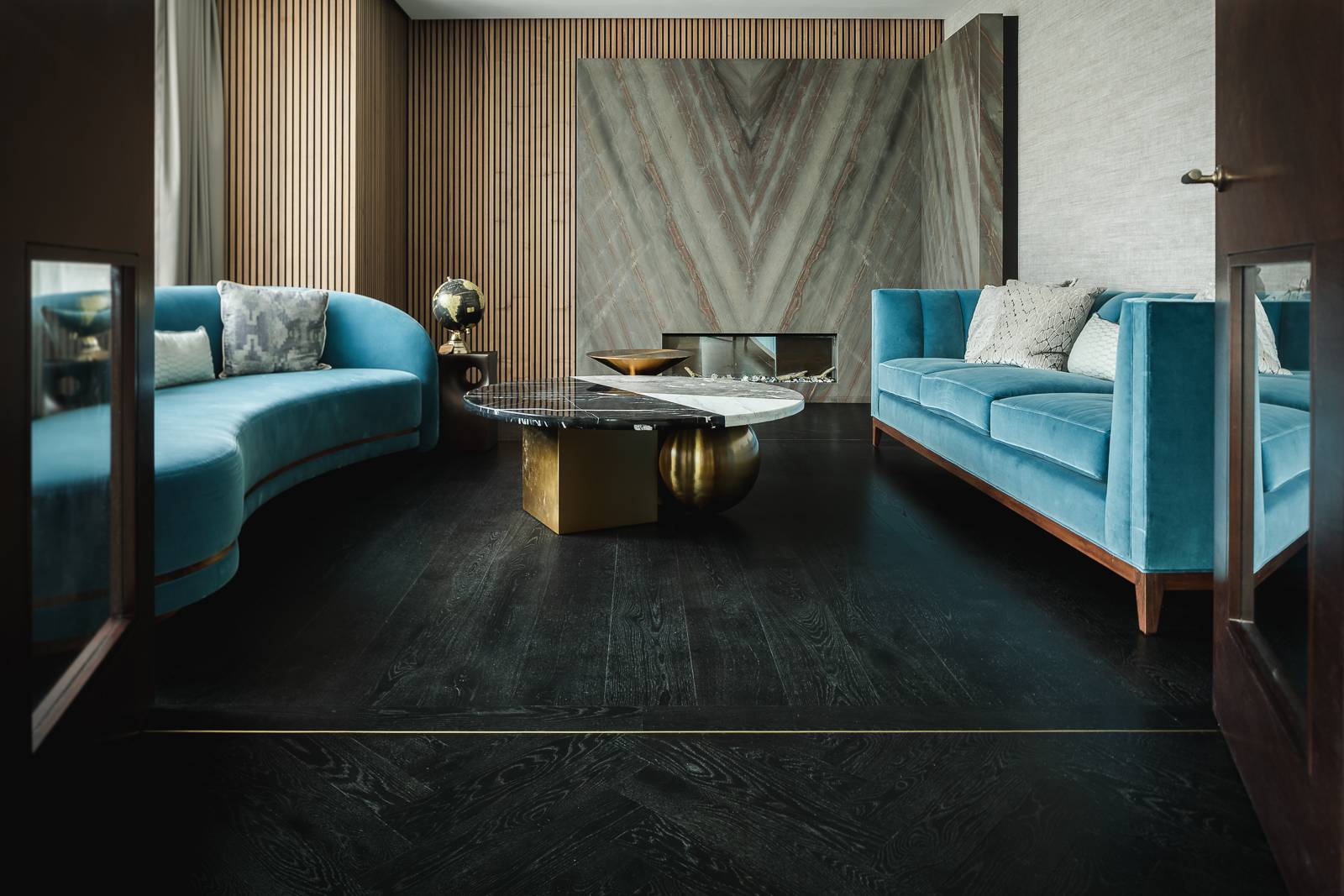 Available Product Samples