Available in the following sizes :
Width : cm
Length : cm
Height : mm
Grade : Prime or Rustic
Find out more about our Custom Finishes.
OUR GUARANTEES: 25 years on engineered planks, plus 3 years' free maintenance – find out more.
180 sqaure meters of bespoke European engineered parquet herringbone supplied and installed in Birmingham.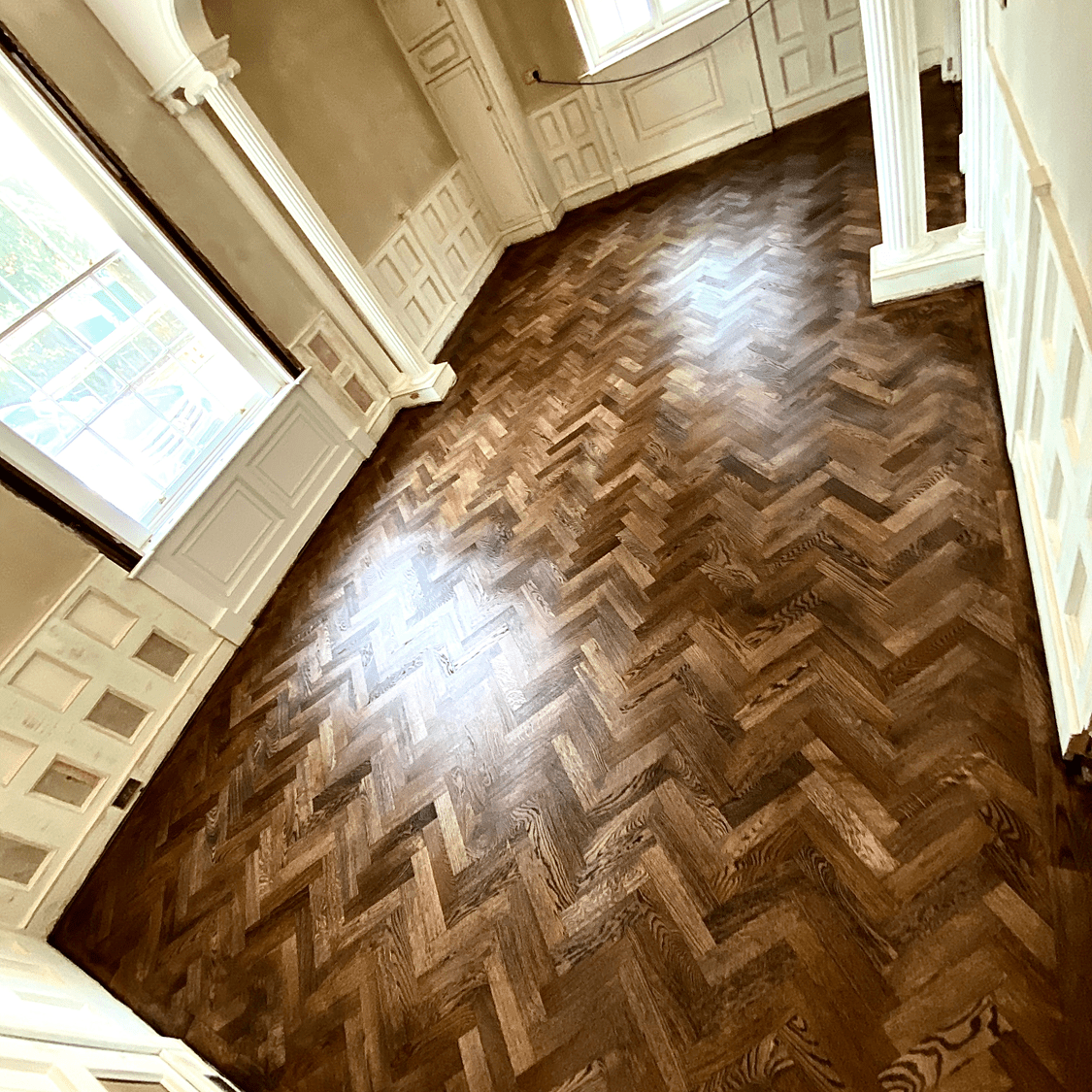 Available Product Samples