Burnt Oak
Grade : Prime or Rustic
A unique finish described as Burnt Oak in the form of wide planks in this family lounge, attention to detail is key in all our work. We created bespoke cladding with a square edge nosing to match the wood flooring which is exactly what has been achieved. All our wood flooring is finished to the highest quality and specification possible with durable hard wax oils.
Find out more about our Custom Finishes.
OUR GUARANTEES: 25 years on engineered planks find out more.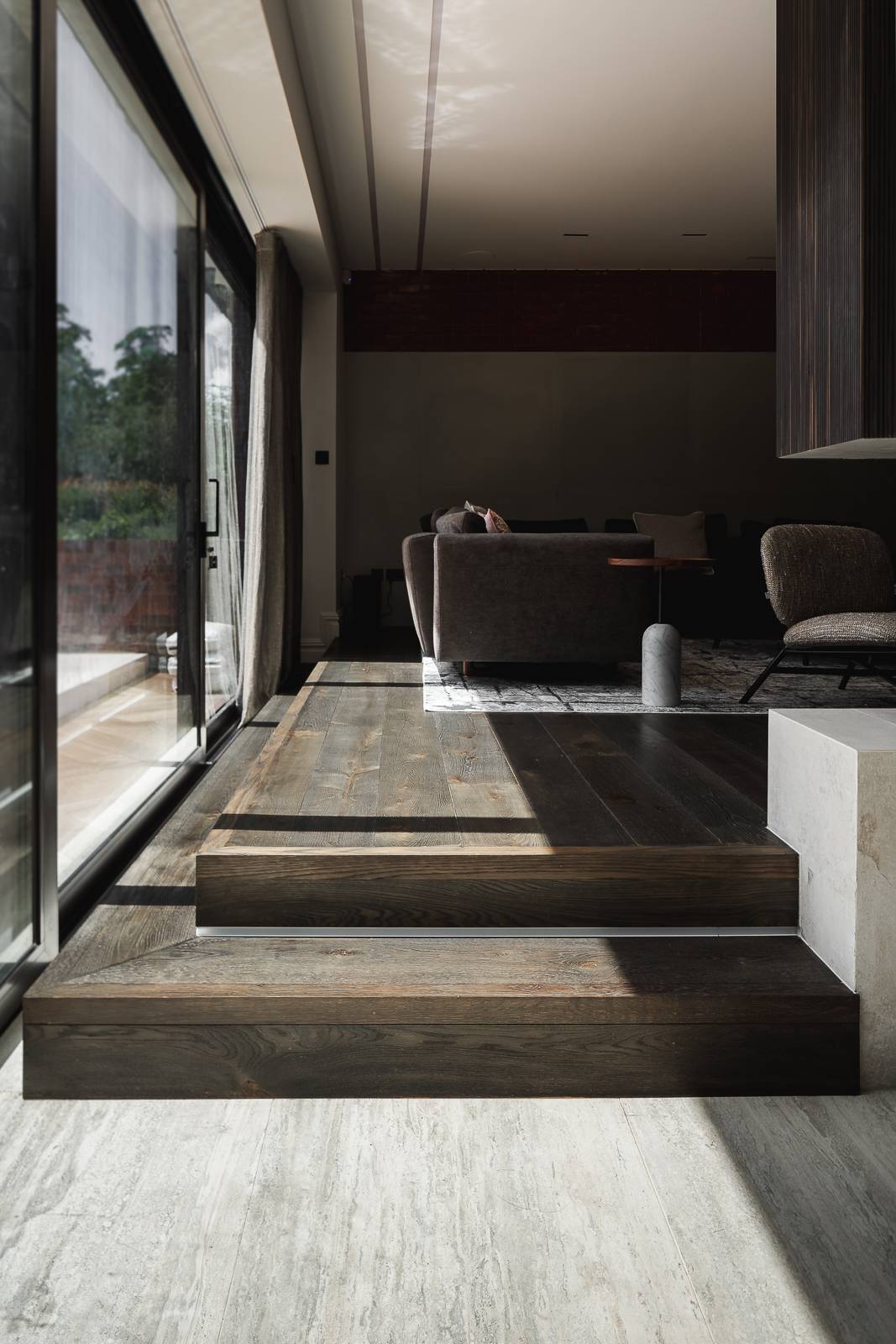 Available Product Samples