Grade : Rustic
Solid European solid oak supplied and installed, with preparation of the substrate needed. We sanded once installation process was complete, water popped to open the grain, before finishing on site for the best finish possible.
Find out more about our Custom Finishes.
OUR GUARANTEES: 25 years on engineered planks, plus 3 years' free maintenance – find out more.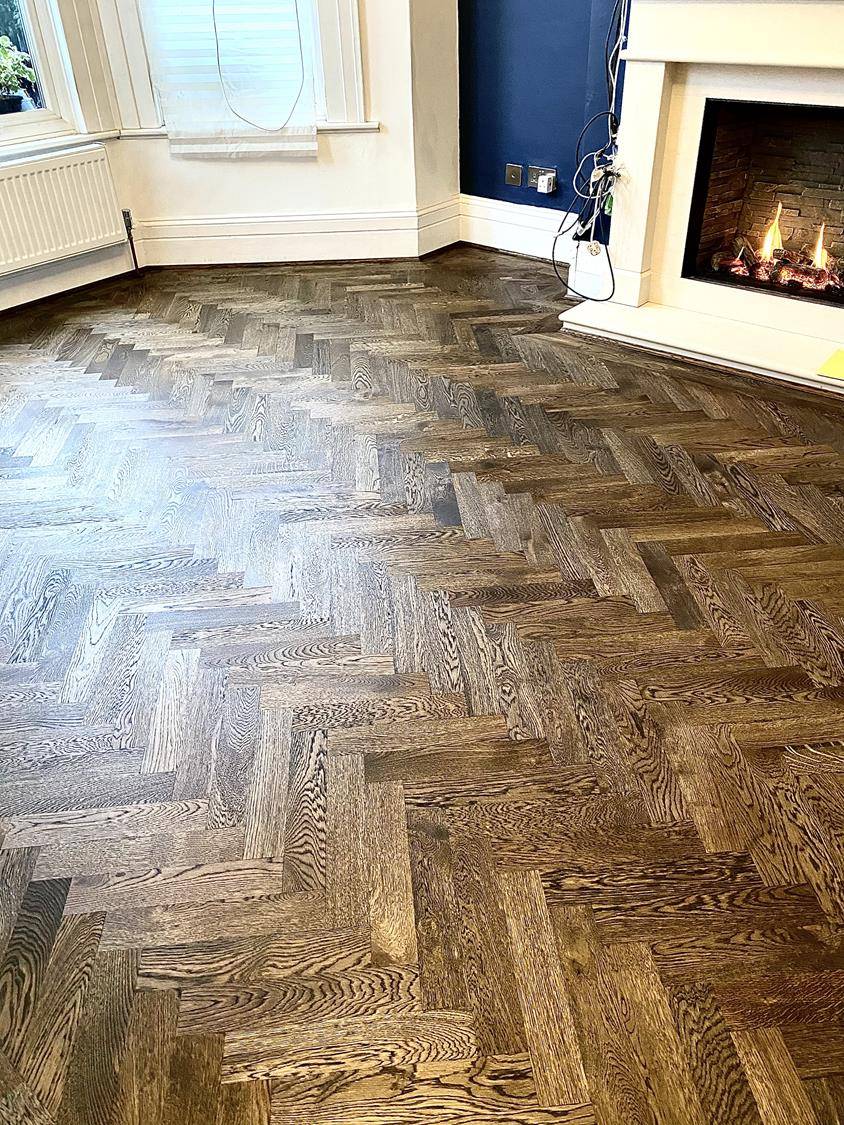 Available Product Samples