Solid Oak Parquet Restoration
Existing solid oak parquet restored to original beauty.
An existing oak parquet herringbone wood flooring restored to original beauty by the Woodcraft Flooring team.
We find joy in restoring existing wood flooring as we can see the beautiful transformation step by step.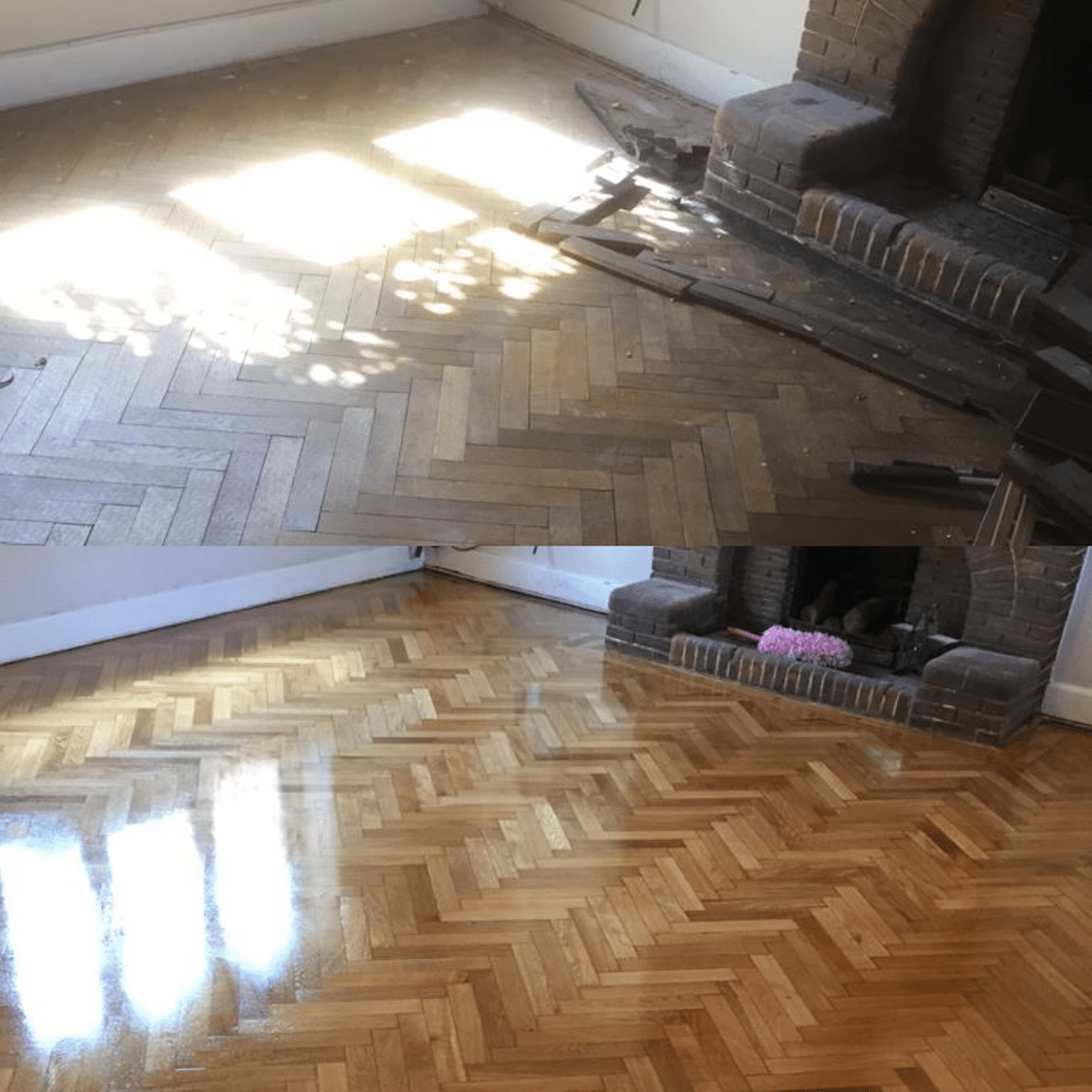 What we did:
Fully restored the existing solid oak parquet herringbone back to its original beauty with a coat of clear Osmo poly-x hard wax oil.
Total time and people involved:
Two people, three days: two to sand, one to oil the floor.